Employee Benefit Insurance Services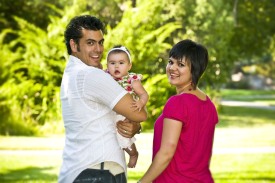 You need to protect yourself, your family and your business, and our Employee Benefits department offers a full range of coverage options for individuals or businesses in the San Antonio area and throughout the state of Texas.

Nunzio did not agree with then House Majority Leader Nancy Pelosi when she said "We need to pass this bill so that you can find out what is in it." The Affordable Care Act is the most far reaching, complex law that has been passed in our Country since the Great Depression.

It affects every single American and small business in the United States. Most of us do not even know how many ways it touches us.

At Integrity Insurance Agency, Inc., we strive to find the best benefit plan to meet the needs of our clients. We guide them through the maze of Obamacare.

We understand that today's healthcare costs make it essential to have an affordably priced plan. Our specialists can tailor a package that will satisfy your family or employee needs, while keeping costs to a minimum.

If you are searching for health insurance or group benefits, please contact us at 210-593-0820 or fill out one of our online quote forms.
Our Benefit services include:
Vision
Final Expenses
IRA's
Employee Benefits

Dental
Health
Pensions
Life

401(k) Plans
Health Insurance

Group
Short Term Care
Individual
Health Savings Accounts
Dental
CAF 125
Supplemental
Life Insurance

Universal
Mortgage
Term
Whole
Youth
Buy-Sell
Key Person