About Integrity Insurance Agency, Inc.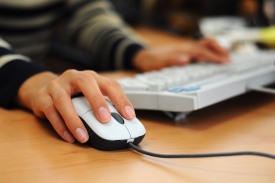 Integrity Insurance Agency, Inc. is an Independent Insurance Agency. We have access to many different insurance companies so we can find the one that is right for you. We can shop your insurance for you instead of you having to call around.

Our staff of licensed professionals are dedicated to staying up to date with our industry's ever changing rules and regulations.

Our client's stay with us year after year because we truly believe our job is to serve and protect their assets through Insurance and Risk Management.

Without our Clients, We do not Exist!

We deliver extraordinary service because we take the time to get to know our clients. Our whole approach to doing business is founded on Service, Integrity, Fairness, Excellence, and Mutual Respect.

We are a family owned company with strong community ties to San Antonio. As an Independent Agency, we are able to give you the best in coverage with competitive premiums. Our mission is to consistently offer cost-effective solutions that work for you year after year.

We are not insurance company employees. Our goal is to do our research and use our greatest resources to meet your specific needs. In order to provide you with the most value for your insurance dollars, we shop around and compare prices and services.

Exceptional Service Creates Lifetime Clients

The staff at Integrity Insurance makes time to listen to their clients even when things are hectic and especially when things go wrong - a time when the client needs our services most!

"Several thousand dollars of tools were stolen from a client who opted not to purchase equipment/tool coverage. Penny reviewed the policy again and found an enhancement that would provide some coverage. She called the underwriting manager, who did some research and found case studies that paid in just this kind of circumstance. Our client was thrilled when the majority of the stolen tools were replaced by insurance!

Another client, a local pharmaceutical company, found their main plant awash in the flood of 1998. Upon hearing about it on Saturday morning, we called in the claim to both Chubb Insurance and FEMA, providing them with the cell phone number of the VP in charge of the clean up. As we entered the plant 20 minutes later, the claims adjusters were already on the phone. The VP simply handed the phone to Nunzio to begin the co-ordination phase of the 18 month claims process. Our fast action had both Chubb and FEMA national claims adjusters on site within 24 hours, allowing our client to continue their business without skipping a beat. In most instances we are truly hands-on. We will do whatever it takes to guide and counsel our clients in their time of need.